Well Hello, Friday. I felt like you would never come.
I'm leaving straight from work to go to St. Louis for a friend's birthday. It will be nice to spend my last weekend as a free woman with good friends. I've decided to eat only raw vegetables and liquids for the next week but nights out in St. Louis always inevitably end at White Castle so I'm guessing I'll have to jump back on the diet train again tomorrow.
This time next week I'll be at my rehearsal dinner. Here's what I've finally settled on to wear (Banana Republic's Linen Chevron Dress):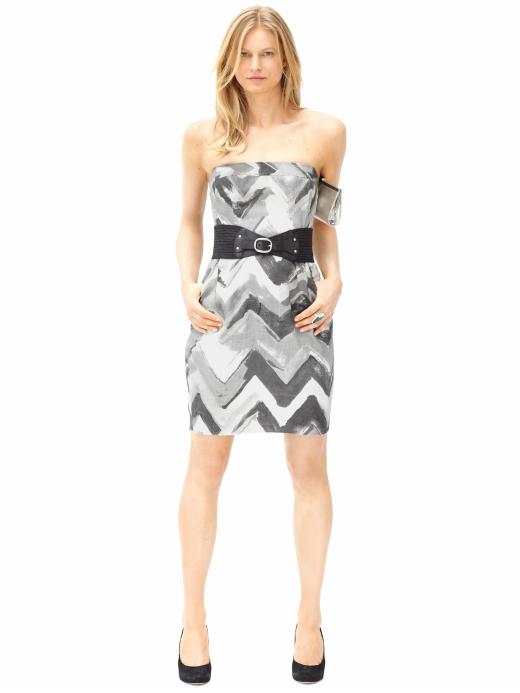 I won't be wearing a belt though. I have quite the statement piece necklace I'll wear instead.
I've got that Katy Perry "teenage dream" song stuck in my head and I keep finding myself humming it in my office. It's so darn catchy. "We can dance, until we die. You and I, will be young forever." Katy Perry just gets me.